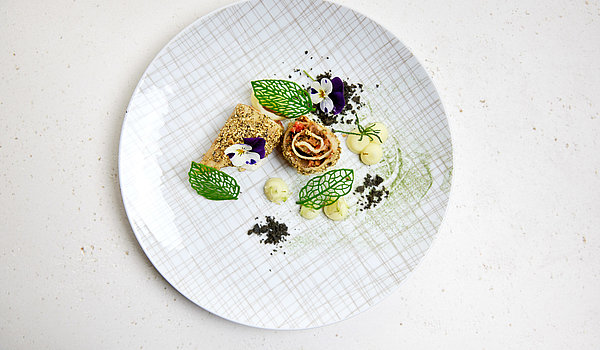 Our gourmet philosophy
Our gourmet hotel in South Tyrol. The home of good taste.
How to best sum up our culinary concept? A dash of indulgence. A dash of freshness. A dash of South Tyrol. A dash of nature.
We put the very best "that our beautiful homeland has to offer" on your plate. That's what our chef Francesco Valeri says.
Come and find out for yourself.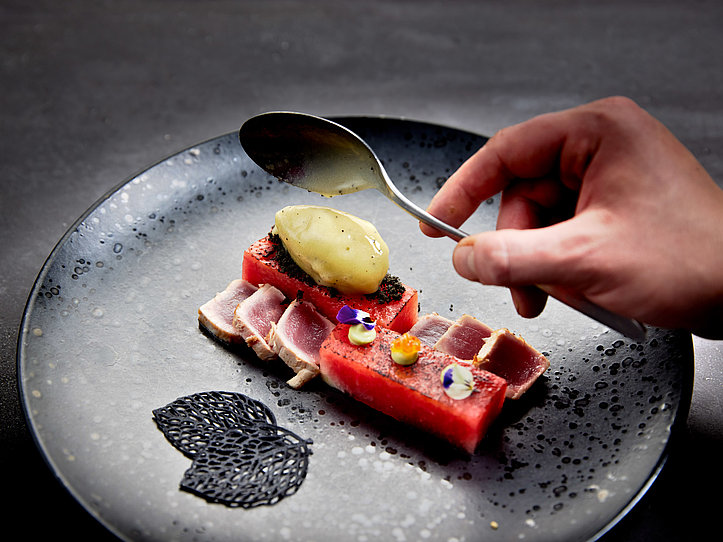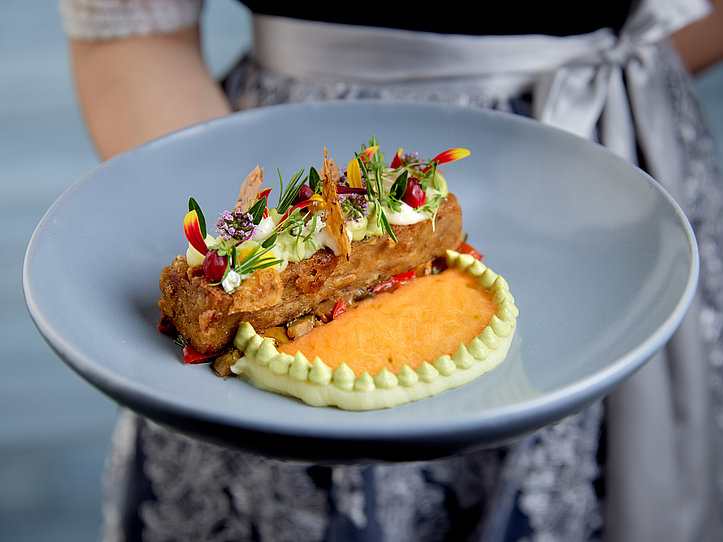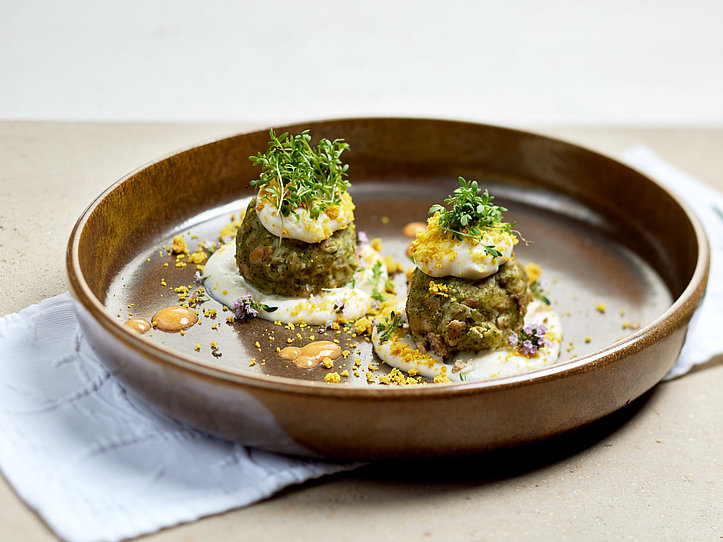 "Get to know the taste of South Tyrol." (Evi Pichler-Hütter, host)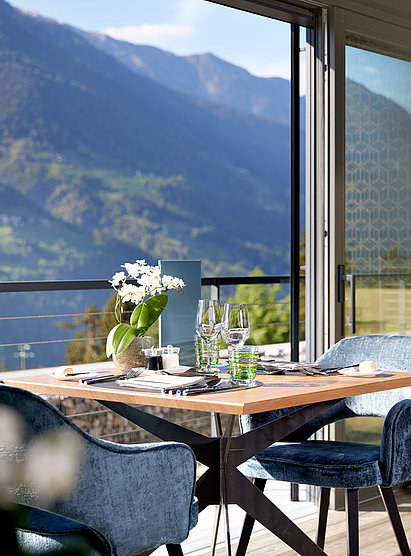 Indulge all your senses
South Tyrol meets the world.
At the Hotel Das Sonnenparadies, you may expect gourmet cuisine at 4-star-superior-level, focusing on traditional South Tyrolean recipes. We present ancient treasures in an entirely new light and make precious regional ingredients into extraordinary creations.
We put forward wonderful products and give centre stage to the people behind them, our production and supply partners.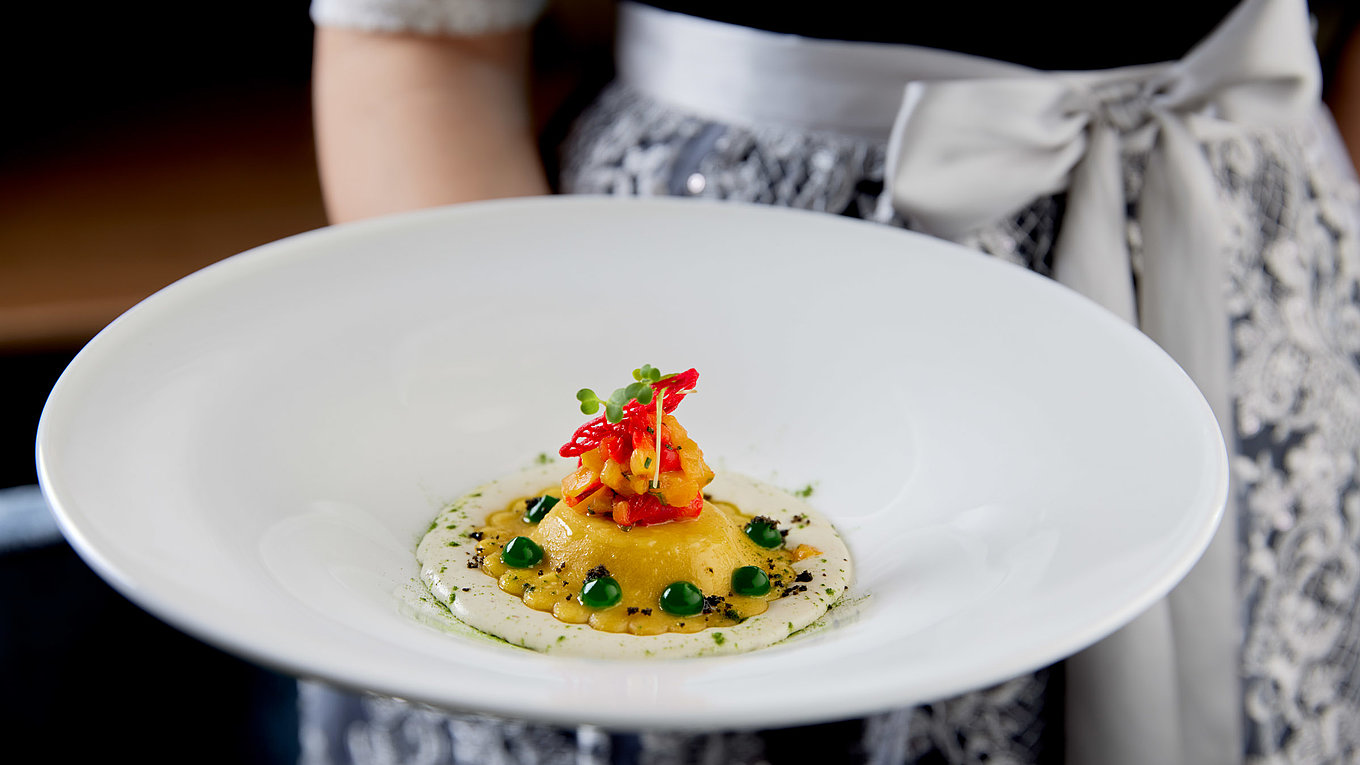 Head chef Francesco Valeri is in charge of kitchen. Experimental. Creative. Playful when it comes to using ingredients – a bit like a kid in a toy shop.
South Tyrolean gourmet cuisine. And more.
Close as we are to our homeland – when it comes to cooking, we also like to venture further afield and to try out innovative preparation methods. Italian and international specialties are also part of our repertoire. After all, we know that there is a whole world of deliciousness out there, beyond the sunny horizon of Schenna.
We put the world on your plate – the South Tyrolean way.
"We support local farmers. So that we know what we get." (chef Valeri Francesco)
Where sustainability meets variety.
Head-to-tail-cooking – using every part of the animal – is an important element in cooking sustainably. It might seem strange at first, but not letting any part of the animal go to waste is actually an expression of deep respect for the animal, for nature and its gifts. For us, this is more than just the latest trend: It is a way of life.
And of course, it doesn't always have to be meat! A meat-free meal is not a sacrifice – it is making the most of nature's multi-faceted bounty, and an opportunity to showcase the vegetables and herbs that make it onto your plate directly from our garden.
Where solitude meets togetherness.
During your gourmet holiday in south tyrol, you have the opportunity of trying out many different things.
In our atmospheric restaurants, you will be dining in good company, enjoying great conversations and great food together. Because taste is better together.