300 days of sunshine in paradise: This is our location
Treat yourself to a one-of-a-kind break in Schenna.
Our hotel is located in Schenna, above the important cultural centre of Meran, amidst the blooming apple orchards of South Tyrol.
A place of natural and cultural diversity, of rural and urban thinking, of Alpine and Mediterranean lifestyle.
But Schenna is one thing above all: A place of sunshine. We get to enjoy more than 300 sunny days a year, giving us the gifts of energy and warmth.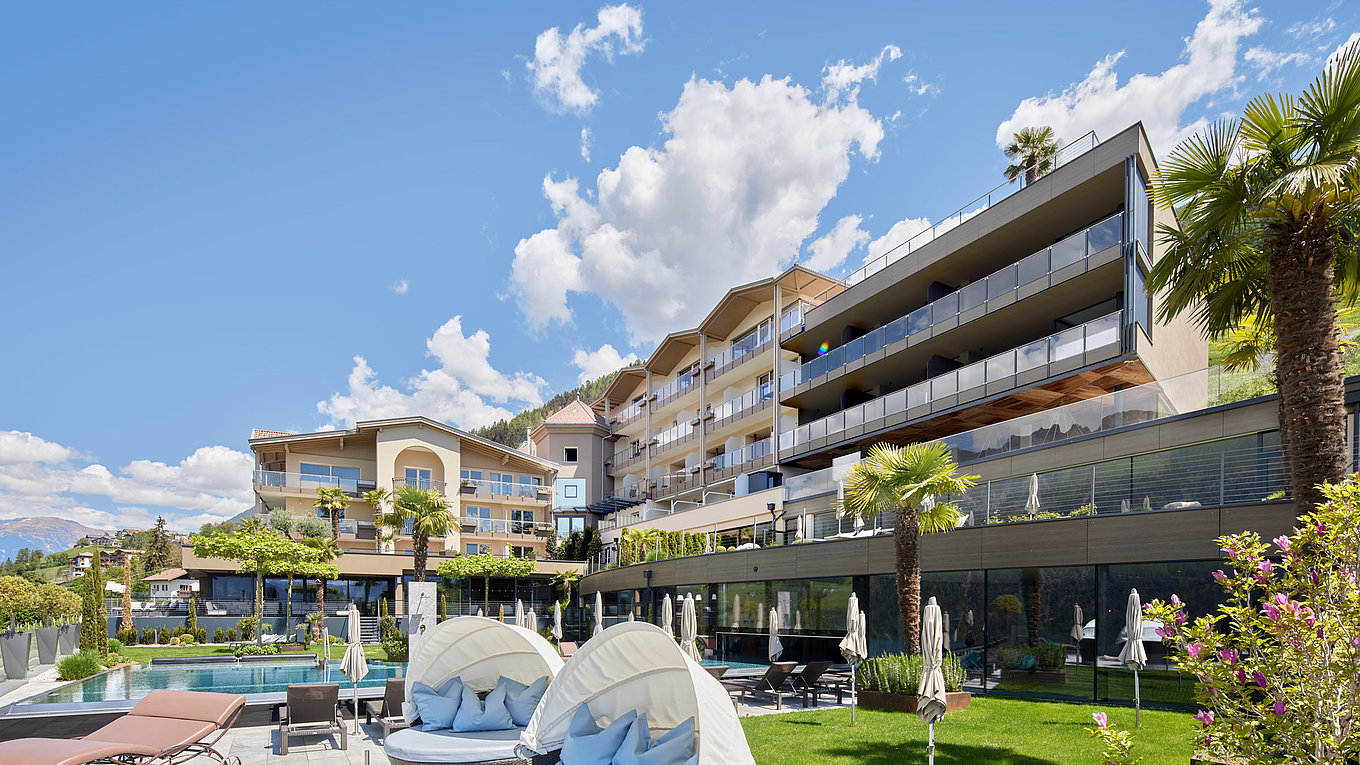 Our garden
We have created a truly paradisical garden around our hotel, which is our pride and joy. We see it as a manifestation of the deep connection we feel between our hotel and its natural setting. Our garden is a perfect refuge and breathing space. A hot spot of strength. The heart of who we are, the gate to the world.