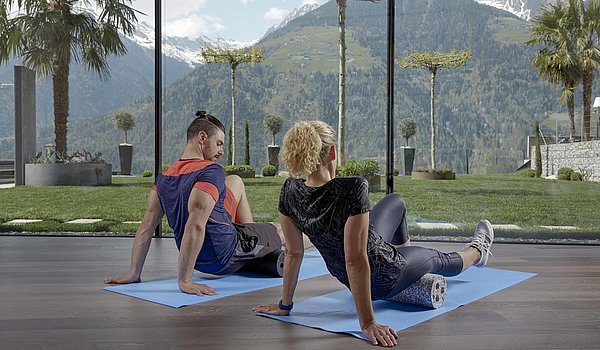 Our fitness
Experience pure energy in your active hotel in South Tyrol
We see our hotel as a place where you have room and time for yourself. A place to regain the harmony between body and soul. A place to promote health and vitality and replenish your strength.
Physical activity and regeneration based on exercise are important elements of holistic health.
Our fitness room is your hotspot of strength.
Although we know that there is no better place for active regeneration than the outdoor arena that surrounds us – the mountains, the meadows, the forests – there is the option of moving your exercise regime indoors on days that the "outdoor gym" is closed. Regain your inner strength and experience true regeneration in the light-flooded fitness room at our wellness hotel near Merano.