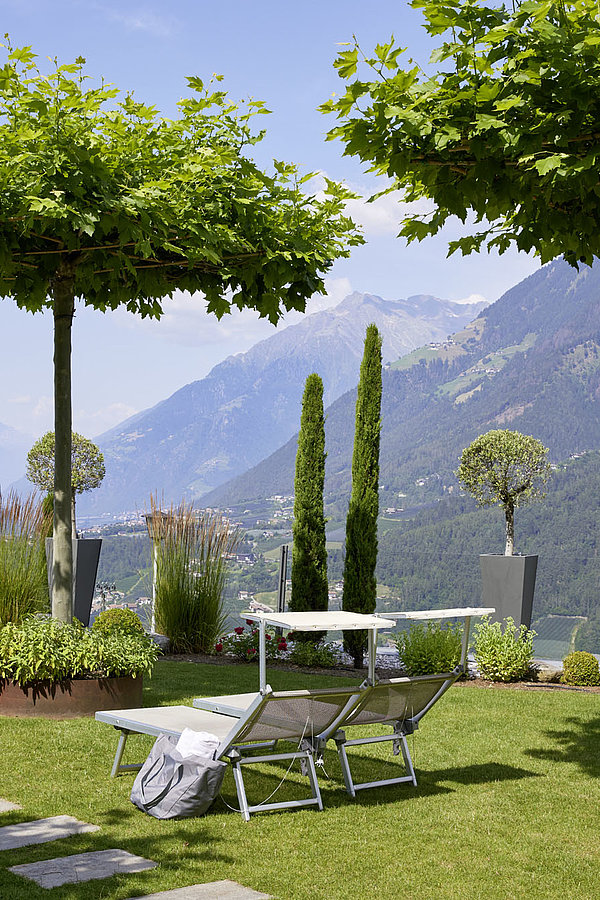 DAS SONNENPARADIES.
YOUR PARADISE IN SCHENNA.


Small paradise, maximum freedom
THE ADULTS ONLY HIDEAWAY FOR YOUR HOLIDAYS ABOVE MERANO
We have created a nest of retreat for adults seeking quiet, in a top location in the village of Schenna and with magnificent panoramic views. Thanks to the manageable number of rooms, it feels cosier than other hotels.
The city at your feet, the mountains in full view: This is the perfect destination for your personal time-out with your partner, with friends or all by yourself.
Come and spend the most special time of year with us – your holidays above Merano!
In a setting between luxury and nature, sweeping views and secure comfort.
Das Sonnenparadies – your home
For your holidays near Merano
Haven of tranquillity. Infinite space and freedom.
We are an adults-only hotel at 4-star-superior level. Our paradisical location and exclusive ambience are predestined for your peaceful break. With this in mind, we have opted for the adults-only format: We want to give our guests a peaceful, stylish, indulgent and authentic ambience, far from the daily grind. With lots of time and lots of space. With lots of moments of bliss.
With lots of beauty. True to the principle of sustainability.
We are committed to the authentic and take care of the nature that surrounds us. Our environment is dear to our hearts. We are responsible for it. It all starts with small steps, such as using green, regionally generated electricity, and focusing on sustainable products. All this brings us closer to the big goal: Preserving this beautiful natural setting for those who come after us.
Home is where the heart is.
We love South Tyrol, and we want to share this love with you. We take great pride in our home region. South Tyrol is a paradise of indulgence, a cultural centre, a natural beauty. We are passionate about showcasing everything this region has to offer. Together with selected regional partners, we want to introduce you to our sophisticated gourmet cuisine.
Sunshine, sunshine, sunshine.
We are lucky to live in a magical place that gives us so much strength. It is no coincidence that our hotel is called "Sonnenparadies", literally "Sunshine Paradise". More than 300 days of sunshine a year will replenish your energy levels and put a smile on your face. The best sunshine views? To be had in our paradisical garden.
Dive in. Dive down.
Let us pamper you in our SonnenSpa, a wellness oasis spanning more than 2,000 m². Let life take care of itself for once and dedicate yourself to head-to-toe relaxation.
Dreams with a view -
Our rooms and suites
Find out for yourself what makes us special: See here for our room categories.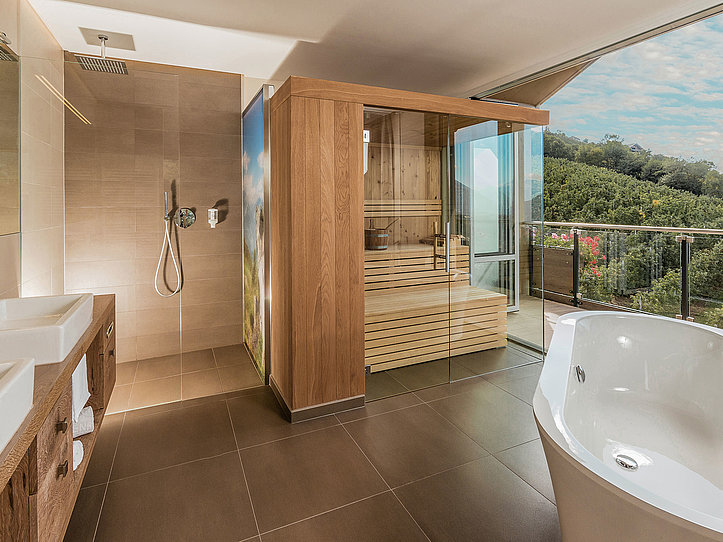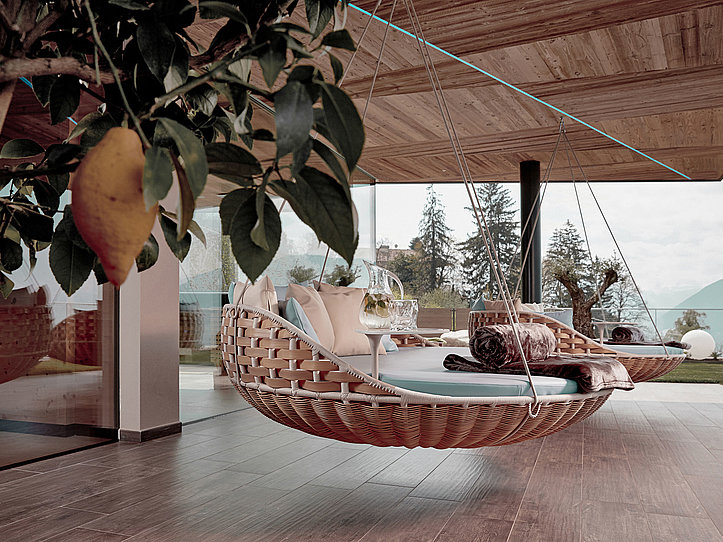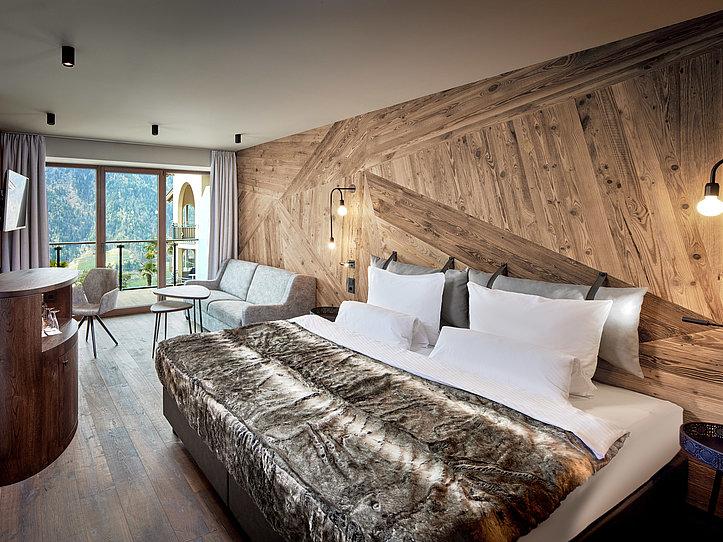 Space for tranquillity.