Your hosts at the Hotel Das Sonnenparadies
Where passion meets commitment: Welcome!
For many years, the Hotel Das Sonnenparadies has been in the capable hands of the Pichler family and is now being run by the younger generation: Evi and her husband Karlheinz Hütter, who took over the reins some time ago, are steering the hotel through new waters.
Our love of innovation always goes hand in hand with our traditional values: Sustainability, hospitality and a love for our home.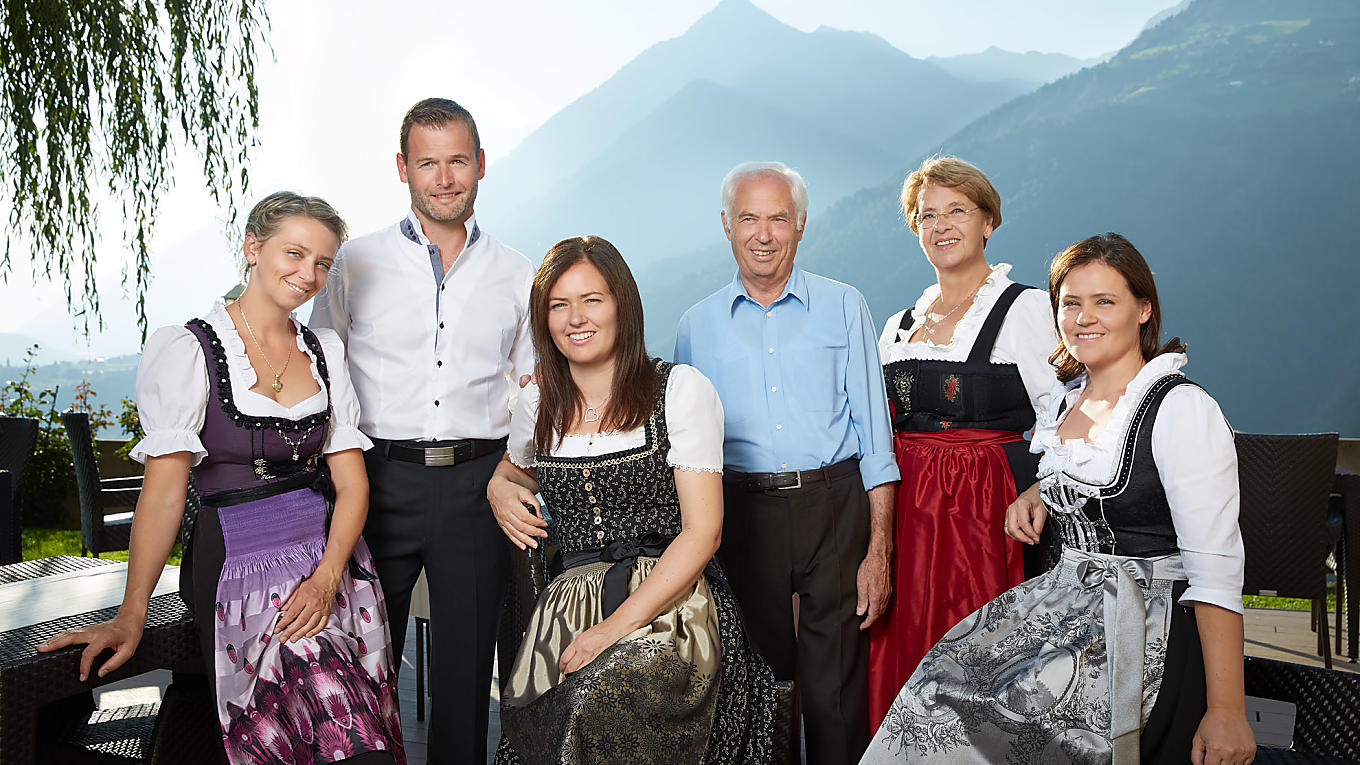 We have everything to make your time-out in Schenna even more relaxing, indulgent, and all-round fantastic.
We are so proud of our home and our paradise and that's what we want to make our guests feel.
(Karlheinz Hütter)
We look forward to treat you with passion.
With warmest regards from the natural paradise of Schenna,
The Pichler-Hütter family