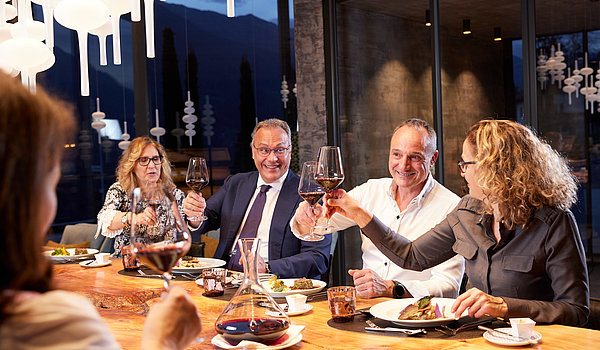 Our concept. Shared indulgence.
Share moments of bliss at the gourmet hotel Das Sonnenparadies.
We believe that our South Tyrolean gourmet cuisine is best enjoyed in a stylish atmosphere and in the company of special people.
Our service team will be happy to advise you on the highlights of our selection of South Tyrolean and international dishes.
No need to decide – at Hotel Das Sonnenparadies, you can enjoy the best of everything.
We are committed to a gourmet concept of shared pleasure. A pleasure shared is a pleasure doubled! This is your chance to get to know a wide variety of wonderful dishes, aromas and ingredients. Order whatever you like – the dishes will be shared between you and the other people at your table.
Expect Spanish-style tapas, with an inimitable South Tyrolean twist.