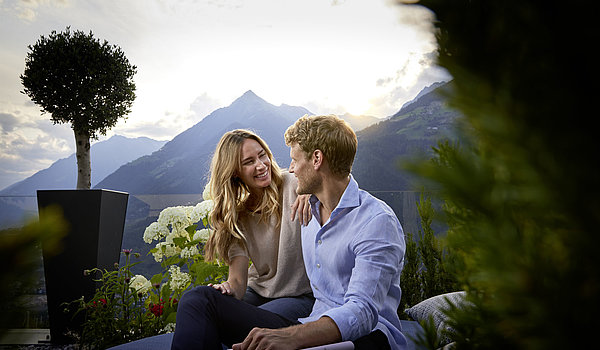 Romance at Hotel Das Sonnenparadies
Enjoy a heavenly time-out for two in our romantic hotel.
When was the last time you took some time-out just for you and your other half? When was the last time you had an opportunity to enjoy those special moments for two?
At the Hotel Das Sonnenparadies, we want to give you a truly romantic time-out.
Immerse yourself in this stunning natural and cultural setting, relax from head to toe and enjoy culinary sophistication at the highest level.
Everything you need for your romantic time-out, you will find here.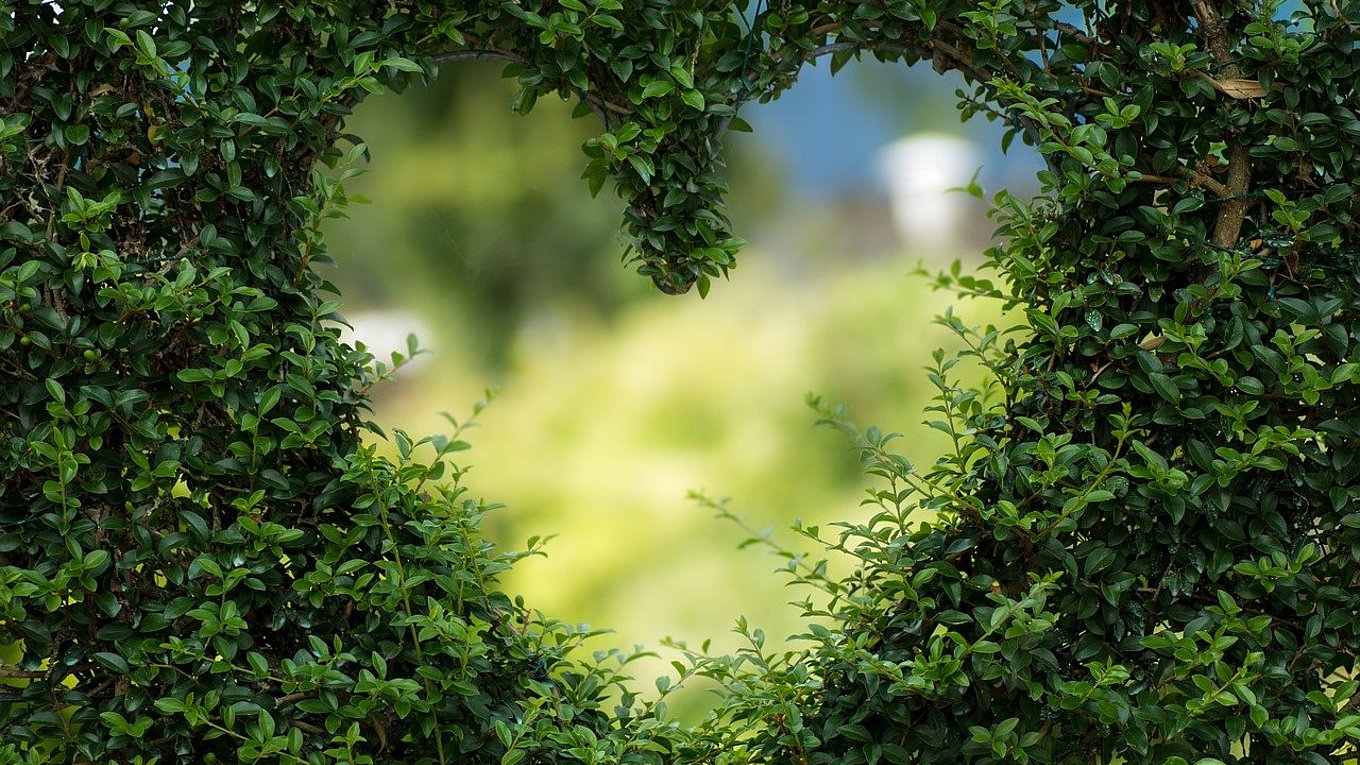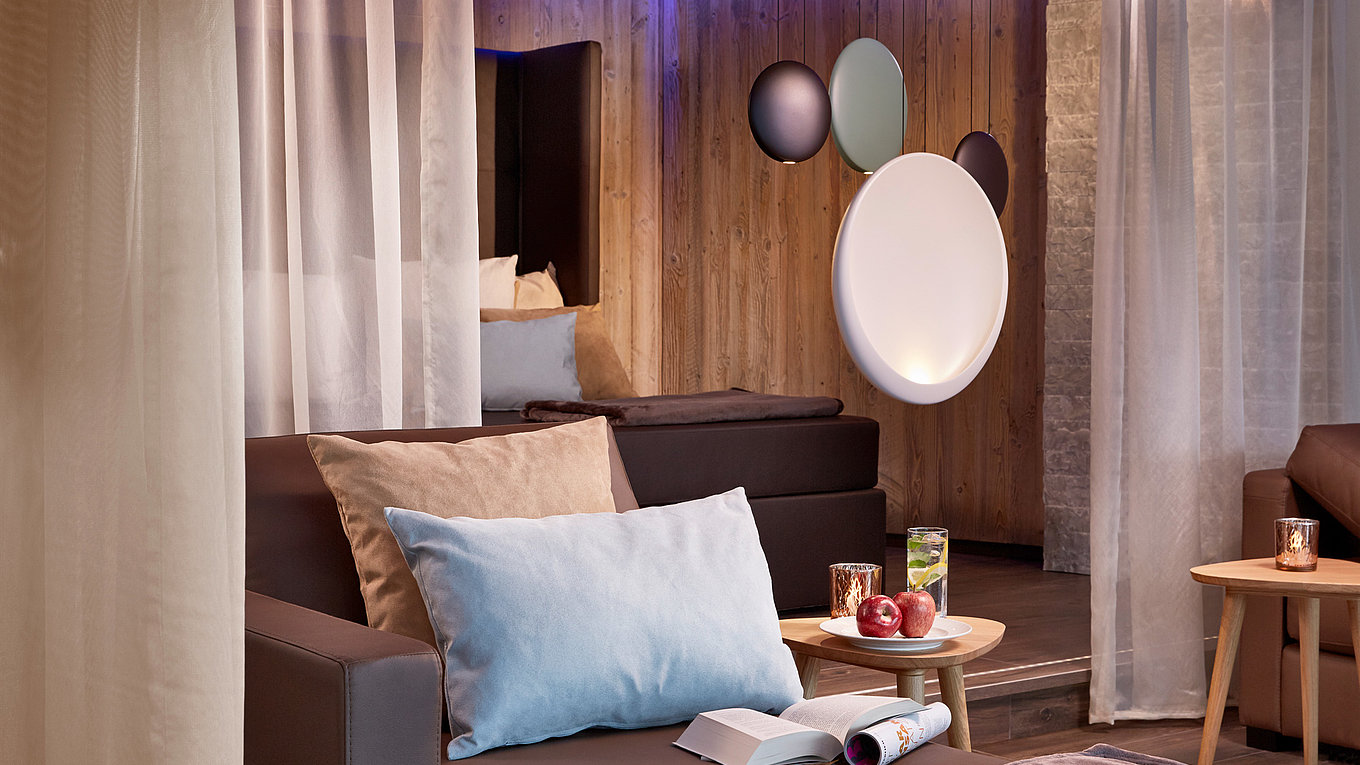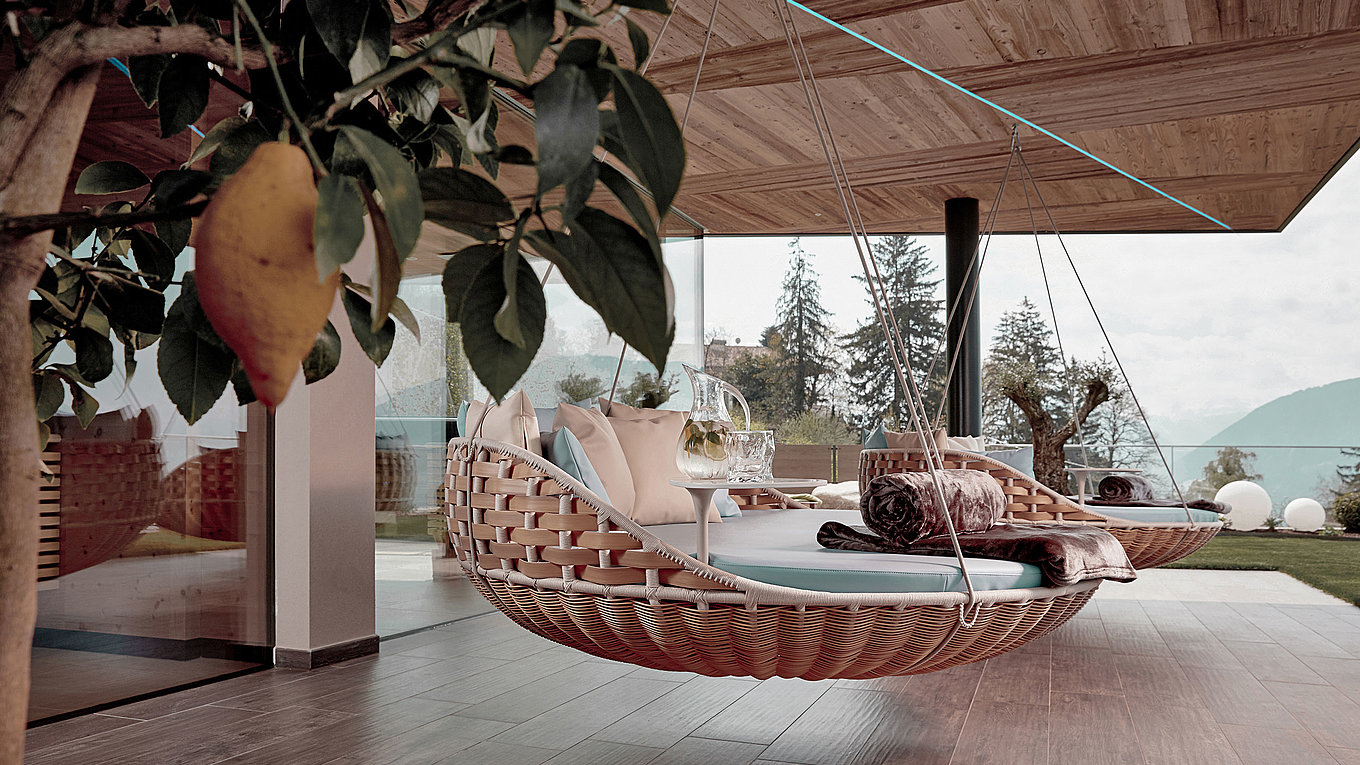 Wellness surrounded by nature
Our adults only hotel in Italy is located high above the rooftops of Merano, surrounded by apple orchards in bloom and sweeping Alpine vistas, in the sunny village of Schenna.
In these surroundings, you have found the perfect destination for a romantic time-out with your partner.
Romance is the light that brightens the darkness of our isolation.
(Novalis)
True indulgence in our gourmet hotel
Our kitchen sets great store by authentic flavours. Our goal has always been to treat our guests to moments of unadulterated indulgence, using the best regional ingredients and the finest cooking techniques.
Romance is always in season
The most wonderful days of our lives are those we spend with the one we love. Whether you are getting married in the beautiful natural setting of South Tyrol, are planning an extraordinary honeymoon far from the daily grind or a romantic celebration of your anniversary: We offer the perfect ambience for romance à deux.
That is holidays in Merano, in your romantic Hotel Das Sonnenparadies.